Starting Your Online Didactic In-training Exam
Systems Test
If you have not done so already, run the Exam Systems Test to make sure your computer is ready for your online exam well before your exam check-in time.
Check-in Time

You may check in to your online exam up to 30 minutes before, and up until 15 minutes after your scheduled appointment time.
Please note that if you are taking your exam outside the hours of 7AM to 5PM Pacific time, ABFAS will not be able to assist you if any problems arise. Therefore, it is very important for you to be fully prepared for your exam and have everything in order in advance.
Identification Needed
A valid government issued photo ID with your signature (e.g. driver's license, passport, military ID).
The first and last name on your ID must match Pearson VUE's records.
During the ID check, you will be required to take a headshot photo of yourself on your smart phone.
Prepare Your Room for Testing
Please prepare your room as if it was a live test center.
The exam must be taken in a walled room, with a closed door and no distractions.
Your exam will be terminated if you leave the testing room.
Exam Rules
No breaks or leaving the room are allowed during your exam.
No one is permitted in your work area.
No scratch paper, note taking, or talking is allowed.
Mobile devices, headphones, and watches must be out of reach.
Starting Your Exam
Once you are prepared, start by logging onto your ABFAS profile.

Click the EXAMINATIONS tab.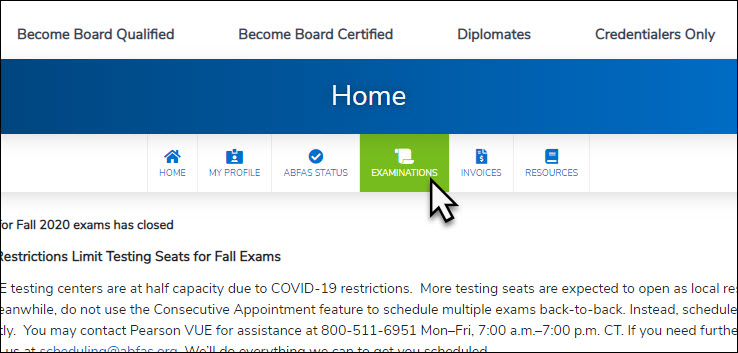 Click the Schedule/View Exam with Pearson VUE button.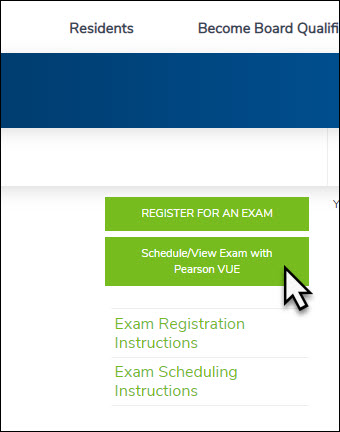 Now you should be on the Pearson VUE site Dashboard.
Select your scheduled exam under Purchased Online Exams.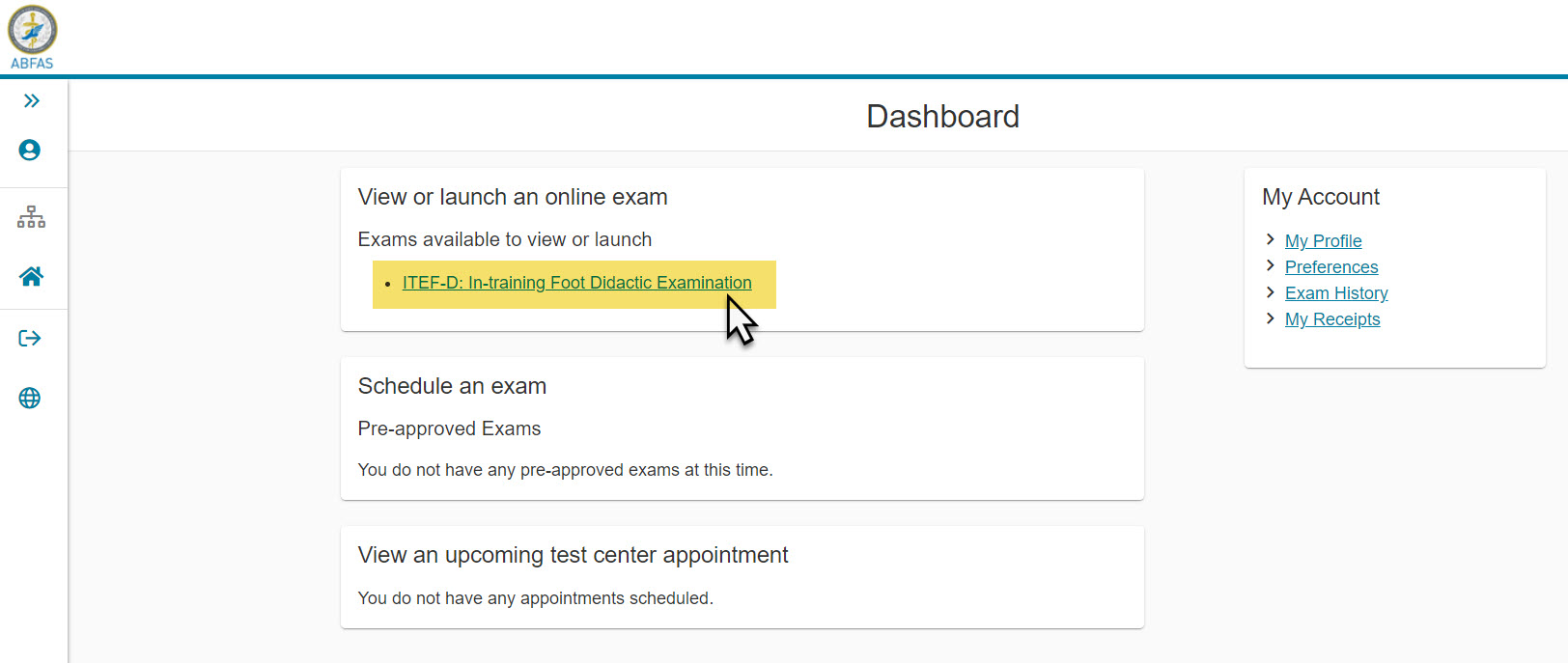 Click Begin Exam on the Online Details Page.
If you do not see the Begin Exam button, you may be too early or too late for your exam appointment, or you might have selected the wrong exam (go back and select your other didactic exam).