ABFAS provides documentation examples for Case Review candidates. Institutions use different types of records, so your institution's reports may differ from these. ABFAS provides samples to provide guidance as to the types of required reports.
Documentation Examples
The reports are samples. The contents of these reports are not examples of expectations of a high or low scored case. It is to provide enough information so that you understand the document types.
The samples are in order of the categories in PLS (click to download/view PDF):
Please make sure your documents are not redacted. ABFAS has redacted the samples, but do not redact your uploads.
This is an example of what you will see when you upload in PLS: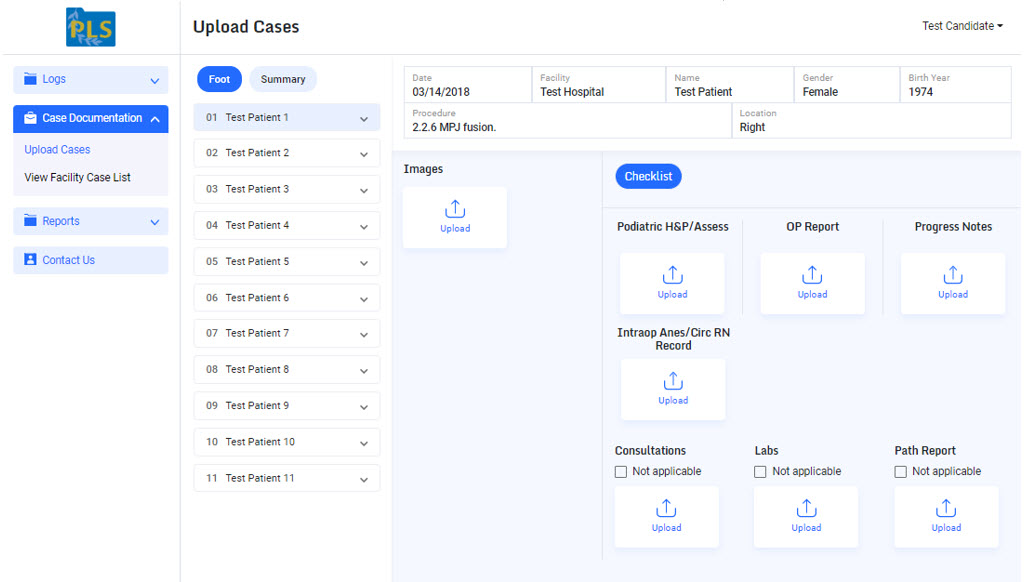 The sample documentation shows these categories and examples of the types of documentation you would include in your upload for each of the categories.
View/Download Documentation Examples
You can view/download all the Documentation Examples PDF here.