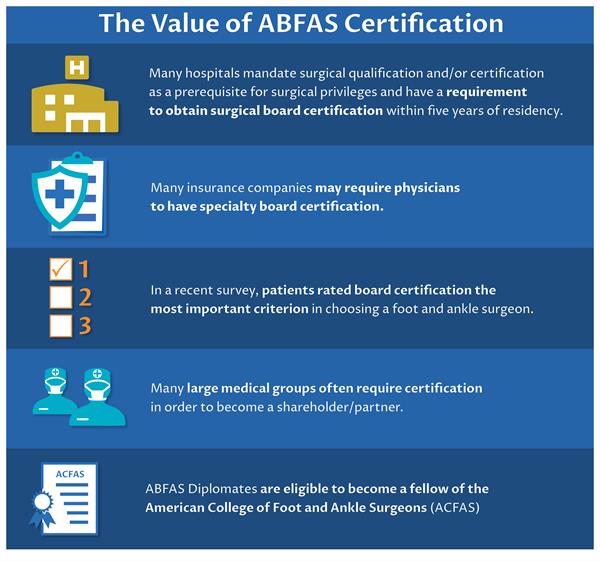 Why ABFAS?
Authority
ABFAS is the only Foot and Ankle Surgery Certification Board recognized by the Joint Committee on the Recognition of Specialty Boards (JCRSB). JCRSB is part of the Council on Podiatric Medical Education (CPME), under the authority of the American Podiatric Medical Association (APMA).

Certification is a Frequent Pre-Requisite
Many hospitals mandate surgical qualification and/or certification as a prerequisite for surgical privileges and have a requirement to obtain surgical board certification within five years of residency.
Insurance companies may require physicians to have specialty board certification.
It Matters to Patients
In a recent survey, patients rated board certification as the most important criterion for choosing a foot and ankle surgeon.
It Can Help You Further Your Career