A Message from ABFAS President Jeffery L. Giesking, DPM, D.ABFAS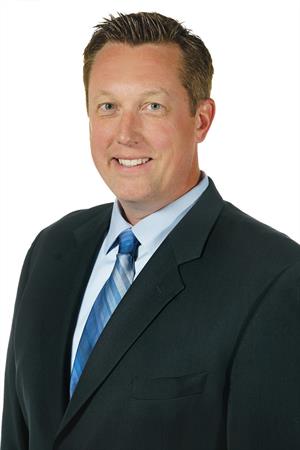 October 15, 2022
I am honored to serve as your ABFAS President. This opportunity comes at a time when our profession faces both opportunities and new challenges. I'm grateful to know I can rely on the experience and ongoing support of my predecessors as we look to the future.
Since my election to the ABFAS Board of Directors in 2017, I have been a part of two significant milestones: the streamlining of the Board Certification process for candidates and the recent introduction of the new
LEAD Continuous Certification program
. These two projects were longterm endeavors that required a substantial amount of teamwork—the type of teamwork I plan to continue to promote during my term as President. I am also proud to see the introduction of new preparatory materials on the ABFAS website for takers of the Part I
Didactic
and
NEW CBPS
exams, as well as prep materials for
Case Review
candidates.
These updates and changes were part of a commitment to continuous evolution at ABFAS. It's a healthy process, and more important than ever. This past summer, the ABFAS Board of Directors engaged in a strategic planning process to address the priority issues you raised as part of the Community Survey ABFAS conducted this year. Our goal is to keep ABFAS competitive, efficient, respected, and protected from outside influence.
At the same time, we are working to call attention to the fundamental differences between ABFAS Board Certification and other, unrecognized surgical certifications that do not require any case review component for recent residency graduates. It matters to all of us, because lower standards serve neither patients, nor the profession. ABFAS is the only Foot and Ankle Surgery Certification Board recognized by the Council on Podiatric Medical Education (CPME), and that is why ABFAS Board Certification remains a prerequisite for surgical privileges with many hospitals, insurance companies, and large medical groups.
Our mission at ABFAS is to protect and improve the health and welfare of the public by advancing the art and science of foot and ankle surgery. I am proud of the fact that more than 10,000 highly skilled podiatrists have earned ABFAS Board Certification, with more joining their ranks each year. Working together, I am confident we can continue to grow our community and deliver on our important mission, ensuring patients, providers, and physicians know ABFAS is truly the professional gold standard and a credential they can trust.
Thank you for your support and your continued commitment to the highest standards of patient care.
Jeffery L. Giesking, DPM, D.ABFAS
President
An ABFAS volunteer since 2007, Dr. Giesking practices at Mayo Clinic Health System-Northwest Region in Eau Claire and Menomonie, Wisconsin.