Profile in Excellence: Nilin Rao, DPM, D.ABFAS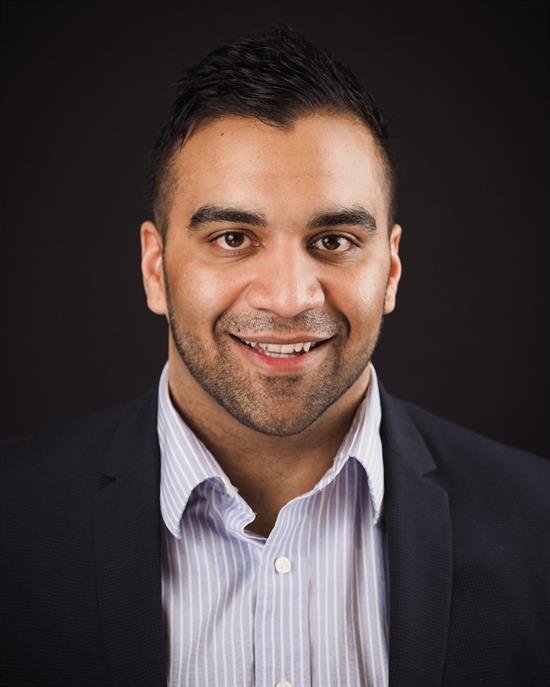 The career trajectory of one ABFAS Diplomate demonstrates the value of ABFAS Board Certification
September 26, 2022
By Aaron Ragan-Fore

This article originally appeared in the September 2022 issue of
Podiatry Management.
It's a rare twentysomething who is focused on one day becoming Board Certified by the American Board of Foot and Ankle Surgery (ABFAS). Nilin Rao, DPM, D.ABFAS, is a rare individual. When he was a student at Kent State University College of Podiatric Medicine, a campus visit by then-ABFAS President Alan Ng, DPM, D.ABFAS, influenced Rao to become Board Certified as quickly as he could.
"My impression, even at that time, was that achieving ABFAS Board Certification is the pinnacle of foot and ankle training and the end goal for all foot and ankle surgeons," says Dr. Rao.
The Cleveland native began preparing for the ABFAS Board Certification process while still a student, in addition to serving as president of his student body and president of the Pi Delta National Podiatric Honor Society. The American Podiatric Medical Student Association (APMSA) named Rao Student of the Year, and in 2017, ABFAS bestowed on Rao a Michael L. Stone, DPM, Outstanding Professional Conduct Award.
Staying Involved
"For me, getting involved and staying involved early on allowed me to give back to the school and profession, which is something that I am very passionate about," says Rao.
He simultaneously earned his DPM degree and a PhD in exercise physiology at Kent State, and then served as Chief Resident during his final year at the Highlands Presbyterian/St. Luke's Medical Center in Denver, in 2021. Rao went on to complete a
Silicon Valley Reconstructive Foot & Ankle Fellowship
—a program he selected, in part, to prepare him for ABFAS Board Certification.
It's a meteoric rise for a foot and ankle surgeon who just completed residency last year, but Dr. Rao has had his eye on the prize the entire time. He
achieved Board Certification
in Foot Surgery in March of this year.
"I originally pursued ABFAS Board Certification because all of the leaders in the profession, including my mentors, were ABFAS Board Certified, and stressed the importance," he explains. "Over time, as my training progressed, I began to see the prestige that ABFAS Board Certification held in the foot and ankle profession. Now that I am in practice, I have had many patients tell me that they look for ABFAS Board Certification when selecting a foot and ankle surgeon."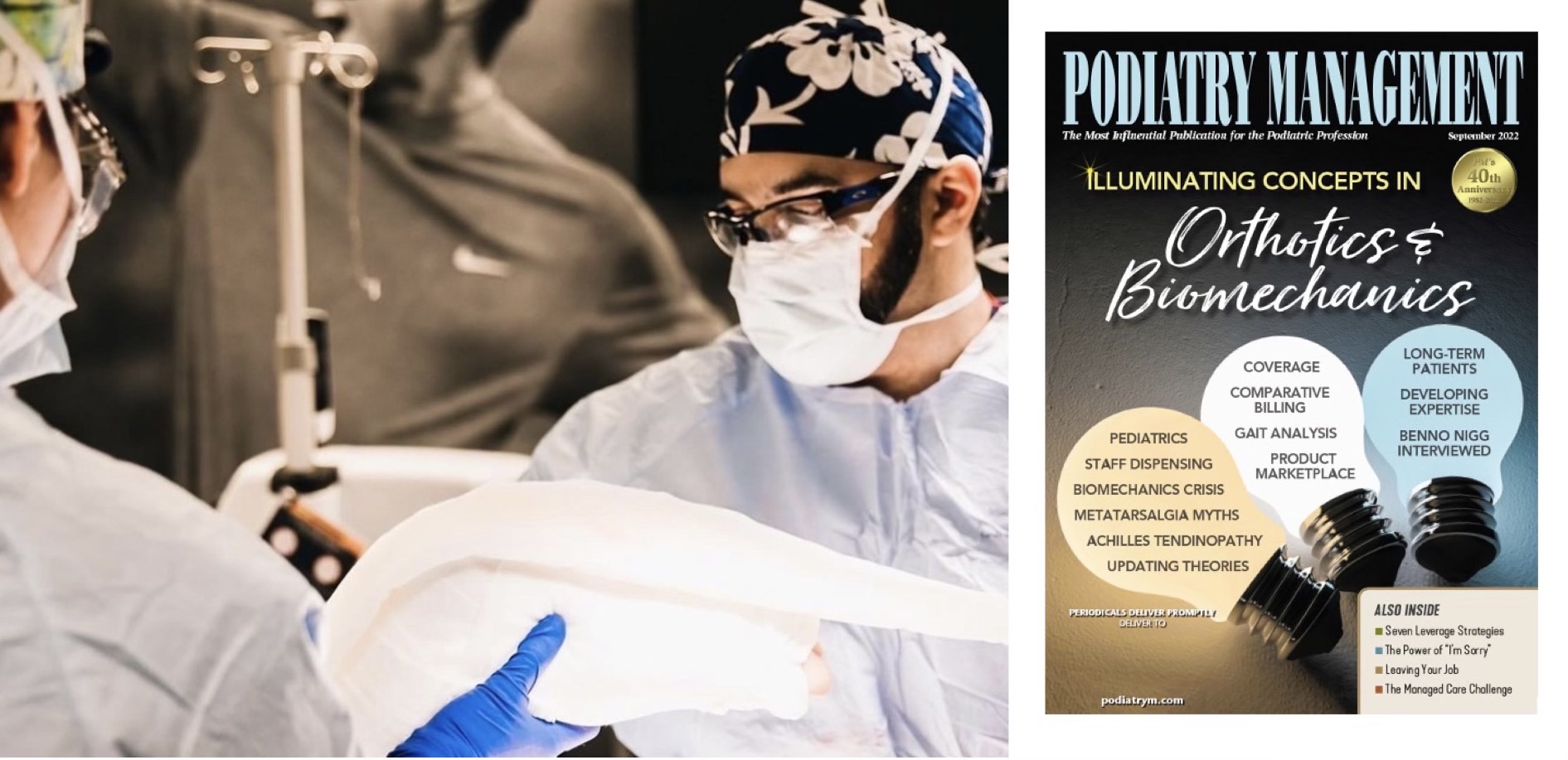 Dr. Rao appears in the September 2022 issue of
Podiatry Management.
Reaping the Rewards
The practice in question is at
Integrated Orthopedics of Arizona
, located in Scottsdale, which Rao describes as "truly my dream job in my dream location."
When he's not performing surgery, Dr. Rao enjoys family time with his wife, Lizzy, and toddler, Atlas, who was born in September of 2021. The Scottsdale weather is a bit of an adjustment for the young family, he says, but Rao reports he copes by splitting his time "between the cold operating room and the pool."
As much as he's enjoying his career and home life, however, Dr. Rao isn't resting on his laurels. He's ready to pay his good fortune forward, now training a new generation for the Phoenix Foot & Ankle Institute Fellowship. Dr. Rao is also ready to offer advice to students and surgeons considering ABFAS Board Certification.
"Just do it," he says. "The process is rigorous, but 100 percent worth the time and energy investment. Becoming ABFAS Board Certified helps to set you apart from others and lets your patients know that you did everything in your power to achieve the best knowledge and training. There are several steps to ABFAS Board Certification, so keep your eye on the end goal, but don't get overwhelmed thinking about the entire process. Take it one step at a time."
Follow Dr. Rao on Instagram at @dr_nrao. To learn more about how to become #ABFASBoardCertified, visit the ABFAS website.