Remembering Stuart J. Wertheimer, DPM
Written by Alyssa Stephenson, DPM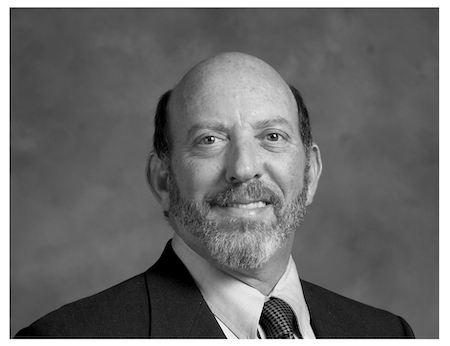 ABFAS mourns the loss of Stuart J. Wertheimer, DPM. Through the many years of serving his community, Dr. Wertheimer is remembered for his generosity and his mentorship of podiatric physicians and surgeons. ABFAS salutes Dr. Wertheimer, his years of service, and the impact he will have on the podiatric profession for years to come.
Stuart J. Wertheimer passed away on Saturday, April 11, 2020.
Dr. Wertheimer graduated from the Pennsylvania College of Podiatric Medicine in 1976. He completed his first year of podiatric surgical residency at Brent General Hospital in Detroit and a second year of podiatric residency at Harrison Community Hospital in Harrison Township, Michigan.
Upon completion of his residency training, Dr. Wertheimer served as the Podiatric Residency Program Director at Harrison Community Hospital (St. John Hospital and Medical Center) from 1978 until 2014. In 2014, Dr. Wertheimer relocated to Fond du Lac, Wisconsin and joined the Department of Podiatric Medicine and Surgery at Agnesian Health Care. He retired in April of 2018.
During his tenure as a Director of Podiatric Medical Education, Dr. Wertheimer trained over one hundred podiatric residents and students. In addition to being an educator and mentor, Dr. Wertheimer also made significant contributions to the profession through participation in several national organizations.
First and foremost, Dr. Wertheimer was passionate about foot and ankle surgery. He was member of the American Board of Podiatric Surgery (ABFAS) Board of Directors from 2005 through 2011 and served as President from 2010-2011. In addition to his role on the board, he served on several committees including the Credentials Committee, the Residency Training Committee, the Communications Committee and the Cognitive Examination Committee. He participated as an Oral Examiner for the ABPS Board Certification Examinations for decades. Dr. Wertheimer also served as the ABPS Liaison to the Council of Teaching Hospitals and the Joint Committee on Recognition of Specialty Boards.
In 1994, Dr. Wertheimer became an evaluator of residency programs on behalf of ABPS for the Council on Podiatric Medical Education. From there he went on to serve as a member of the Joint Residency Review Committee. Dr. Wertheimer was elected as a Council Member in 1997 and served as Chair from 2003 to 2005. He continued to contribute to the CPME as a College and Residency Program Site Reviewer until his retirement. Dr. Wertheimer also acted as Chair of the Joint Committee on Recognition of Specialty Boards.
Dr. Wertheimer served as a Board Member for the National Board of Podiatric Medical Examiners from 1996-2005. He was elected President of NBPME from 2001-2002. In addition to his work on the NBPME Board, Dr. Wertheimer also served as an Item Writer and Item Reviewer for the American Podiatric Medical Licensing Examinations.
Dr. Wertheimer was a member of the American College of Foot and Ankle Surgeons and served on the Post Graduate Affairs Committee and Special Interest Committee on Arthritis. He was a manuscript reviewer for the Journal of Foot and Ankle Surgery and was a member of the editorial board. Dr. Wertheimer also published many articles in the Journal of Foot and Ankle Surgery.
Dr. Wertheimer was the Chair of the Steering Committee for the American Society of Podiatric Surgeons and was a Founding Member of ASPS. He also served as a Council of Teaching Hospitals Board Member.
Dr. Wertheimer was a member of the Michigan Podiatric Medical Association (MPMA), the Wisconsin Podiatric Medical Association (WPMA) and the American Podiatric Medical Association (APMA) where served on the Education Committee from 2003 to 2007.
In 2013, Dr. Wertheimer received the APMA Award of Excellence in recognition of outstanding national accomplishments in scientific, professional, and civic endeavors.
Dr. Wertheimer is survived by his wife, Cheryl Wertheimer, his children, Sharon (Joshua) Rosenzweig and Allan (Kacie) Wertheimer and his grandchildren, Emma & Daniel Rosenzweig and Bailey & Riley Wertheimer.