ABFAS 2022 "Surgeons of Tomorrow" Contest Winners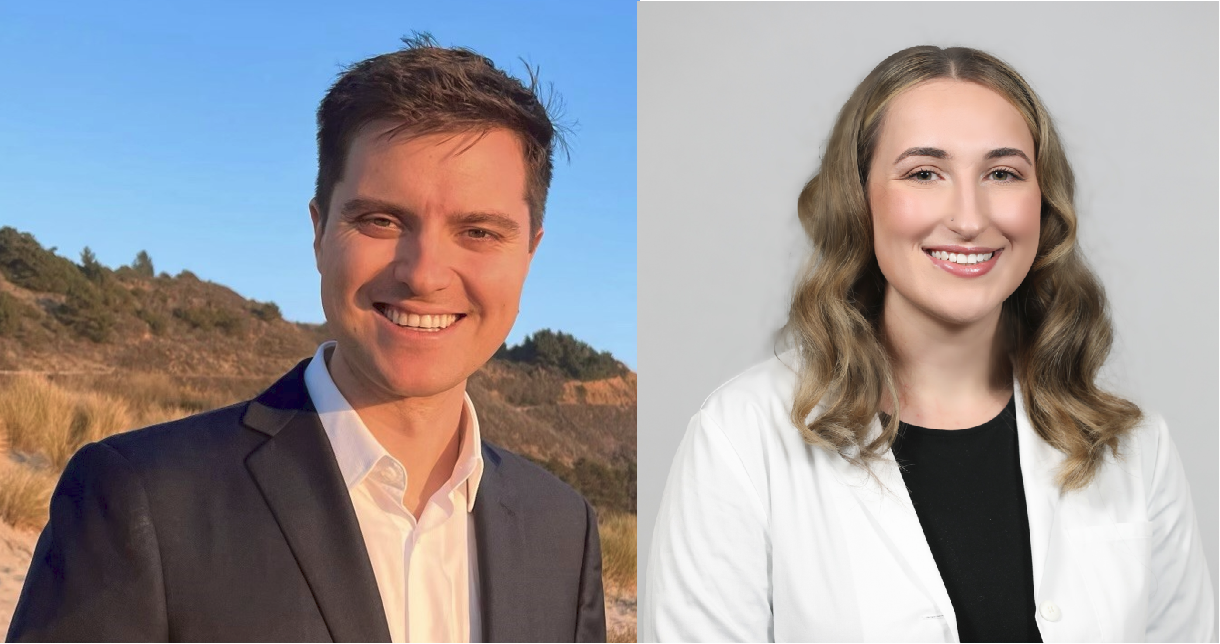 AZCPM's Remi Drake wins video contest, while DMU-CPMS' Faith Carelli wins essay contest, earning trip to ACFAS 2023 Scientific Conference

November 15, 2022

SAN FRANCISCO, CA. - Today, the American Board of Foot and Ankle Surgery (ABFAS) announced Remi Drake from the Arizona College of Podiatric Medicine at Midwestern University and Faith Carelli from the College of Podiatric Medicine and Surgery at Des Moines University as the winners of the "ABFAS Surgeons of Tomorrow" 2022 Student Conference Scholarship Contest.

The winners were chosen among entrants from each of the nation's 10 podiatric universities, who submitted videos and essays articulating why ABFAS Board Certification is important to them as aspiring podiatric surgeons, and how they will use it to benefit their patients.

"The level of knowledge and passion for podiatry demonstrated by all of the contest entrants makes me optimistic about the future of our profession, and I congratulate our two winners on behalf of the more than 10,000 ABFAS Board Certified surgeons across the country," said ABFAS President Jeffery L. Giesking, DPM, D.ABFAS.

Remi Drake's video and Faith Carelli's essay were selected as the best submissions in their respective categories by a panel of judges made up of current ABFAS Diplomates who sit on the ABFAS Communications Committee.

Each winner will receive a scholarship to cover travel costs to attend the ACFAS 2023 Annual Scientific Conference in Los Angeles on February 9-12, where they will join more than 2,000 of the nation's top foot and ankle surgeons in sessions discussing the latest advances in the profession.

"The next generation of foot and ankle surgeons' enthusiasm for the podiatric profession was evident across all our contestant entries, and best exemplified in our winners," said ABFAS' American Podiatric Medical Students' Association (APMSA) Student Liaison Jeneen Elagha, the creative force behind the contest. "I'm proud to see the voices of these future leaders highlighted and look forward to working alongside them as we collectively strive to move the profession of podiatry forward."

The pair of winners will also be recognized at the Annual ABFAS Meeting and will attend a meet-and-greet with the ABFAS Board of Directors and Communications Committee.