In Memory of Samuel S. Mendicino, DPM, D.ABFAS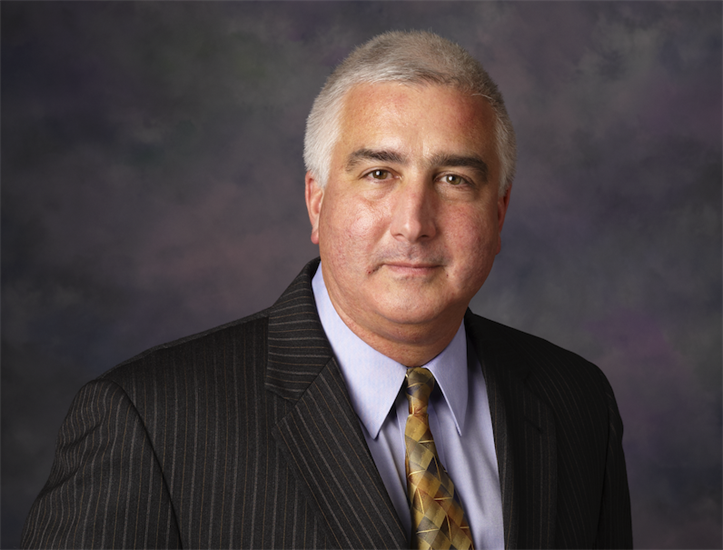 July 26, 2022
By Past President Alan Ng, DPM, D.ABFAS
ABFAS mourns the loss of Past President Samuel S. Mendicino, DPM, D.ABFAS, who passed away July 24, 2022. Sam served the community and the profession throughout his career. He has been a mentor, a leader, a teacher, a colleague, and most importantly, a friend to countless individuals in our profession. ABFAS applauds Dr. Mendicino for his years of dedication and service to the podiatric profession. His impact and influence will always be present.
Dr. Samuel S. Mendicino is a graduate of the University of Pittsburgh, where he received a BS in Biological Sciences. He received his Doctor of Podiatric Medicine degree in 1983 from the Dr. William Scholl College of Podiatric Medicine in Chicago, where he served as the student body vice president. He completed a residency in foot and ankle surgery at the Harris County Podiatric Surgical Residency and was the chief resident during his last year.
When Sam completed his residency, he decided to return home to Pittsburg to open a private practice. He became a member of the Podiatry Hospital of Pittsburg surgical residency training committee, where he worked and practiced from 1985 until 1992.
In 1993, Sam returned to Houston, where he established himself in private practice and then served as Residency Director of the Harris County Podiatric Surgical Residency Program and Fellowship Program/ HCA Houston Healthcare West from 1995-2020.
In 1996, Sam founded the Greater Texas Education Foundation, where he was able to further podiatric education and training. GTEF became Sam's vehicle to broaden his ability to educate residents and other practicing physicians.
In 2007, Kingwood Medical Center Podiatric Surgical joined Harris County Podiatric Surgical Residency under the GTEF umbrella. Sam then began to offer multiple CME courses that were known for their "no nonsense" and realistic approach to foot and ankle surgery.
Over his 30-plus years as an educator, Dr. Mendicino trained hundreds of residents and fellows. Many of these physicians have become some of the most influential foot and ankle surgeons in the profession today. His influence and guidance have helped establish the roadmap to advancing the podiatric profession, a charge with which we are all now tasked to continue his vision and direction.
Dr. Mendicino's publications, appointments, and elected roles are too numerous to list. In 2019,
Podiatry Management
inducted Dr. Mendicino into the Podiatric Hall of Fame and bestowed on him a Lifetime Achievement Award.
Significant milestones for ABFAS include serving as President, member of the Board of Directors, overall Chair of Examinations (the "Chair Chair"), member of the Exam Oversight Committee, and Chair of the Examinations Committee.
For the American College of Foot and Ankle Surgery, Dr. Mendicino served as Annual Scientific Committee Chair, Surgical Skills Committee Chair, and member of the Education Scientific Affairs Committee. Dr. Mendicino was a recipient of the ACFAS Distinguished Service Award.
Roles for the Texas Podiatric Medical Association included President, Chair of the Scope of Practice Committee, and member of the Board of Directors.
Sam dedicated his life to the advancement of the podiatric profession, and specifically medical education for residents and students. Many see him as a mentor, not only to those he trained personally, but to the other physicians he has educated through didactics or hands-on surgical instruction. We will all miss Sam's selfless nature and passion for education. We can only hope to strive to continue his vision of advancing the art and science of foot and ankle surgery.
Dr. Mendicino is survived by his children, Hannah Mendicino and Sammy Mendicino; and his brothers Robert "Bobby" Mendicino, DPM, D.ABFAS, and Johnny Mendicino; and his parents Sam and Margaret.