Paul Quintavalle, DPM, Retires After Four Decades of ABFAS Service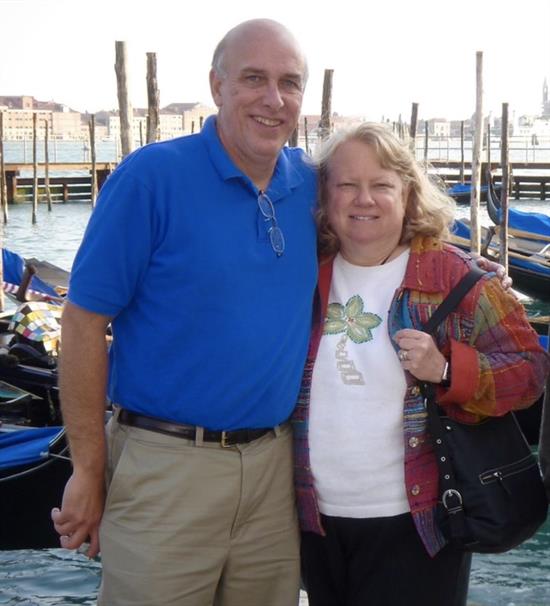 Paul and Sharon Quintavalle visit Venice in 2006.

May 21, 2020

By John Venson, DPM, Martin Pressman, DPM and Donna Pressman

A 1976 graduate of the Pennsylvania College of Podiatric Medicine (now TUSPM), Paul Quintavalle, Jr. completed his residency training in 1978 and achieved certification with the American Board of Podiatric Surgery (now ABFAS) in 1980. In addition to maintaining a successful private practice in New Jersey, Dr. Quintavalle was very active at TUSPM as both faculty and member of college committees.

Dr. Quintavalle started the residency program at West Jersey Hospital. He served as residency director for more than 25 years and continues to mentor trainees. He is well remembered for his "Carnac" comedy routines at residency graduation dinners.

Dr. Quintavalle has been a valuable member of the ABFAS community since 1980, when he started as a Case Reviewer. Since then, he has served ABFAS as a member and chair of multiple committees, including the Oral Exam Committee, Written Exam Committee, and Credentials Committee. Paul was elected to the ABPS Board of Directors in 1990 and again in 1993, eventually serving as President in 1995. Since then, he has continued to serve on the Examination Committee and Case Review Committee, among others.

Of course, living "la dolce vita" isn't the same thing as "curriculum vitae." Quintavalle has served as the director of two Boy Scout camps, first in in Roscoe, NY, then Pine Hill, NJ. He has authored three novels—Thought Process, Think Big, and Think Twice—that include themes of medicine, emerging technologies, family, sports, and intrigue.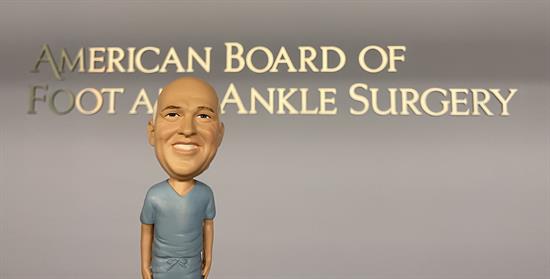 To mark his years of service, ABFAS presented Dr. Quintavalle with a bobblehead in his likeness!

Family has been key to Paul's many successes. His wife Sharon and their four children Jodi, Beth, Lori, and Scott, along with their three grandchildren Brady, Allegra, and Riley, are never far from his thoughts. Paul is the ultimate family man, having traveled the East Coast to support his kids at soccer matches. He founded the girls' soccer league of Haddonfield, NJ, then served as coach. Soccer was a family affair, with all of the children participating. Dr. Quintavalle's daughter Lori is now the head coach of the Haddonfield High School championship girls' soccer team.

Paul has traveled extensively, but Italy remains at the top of his list. The Quintavalle name extends back to 469 AD. While visiting Venice in 2006, Sharon and Paul visited Quintavalle Island, named after St. Bernard Quintavalle, Paul's ancestor and the first follower of St. Francis of Assisi. A true Renaissance man, Dr. Quintavalle's preferred method of relaxing involves sitting at a table al fresco, with good friends and family, a plate of pasta, and a glass of fine, 90-point Italian red wine. ABFAS thanks Dr. Quintavalle for his continuous and tireless service to ABPS/ABFAS over the past 40 years, and wishes him a long, healthy, and well-deserved retirement.