Vito Speciale, DPM, D.ABFAS — South Carolina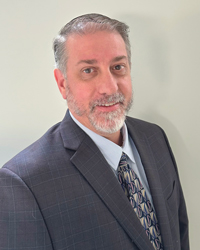 Biography

Vito Speciale, DPM, D.ABFAS, received his Doctor of Podiatric Medicine degree from Des Moines University College of Podiatric Medicine and completed residency training at the Western Pennsylvania Hospital and West Houston Medical Center in 2004.
He became board certified in Foot Surgery and Reconstructive Rearfoot/Ankle Surgery in 2009 by the American Board of Podiatric Surgery (now the American Board of Foot and Ankle Surgery) and has been an active volunteer within the organization since, starting with field testing the oral exams and being an oral examiner. He currently serves on the Didactic Review Working Group and as a Case Reviewer.
Dr. Speciale now practices in Summerville, South Carolina, where he is active in the hospital community, serving on the Credentials Committee of Trident Medical Center and lecturing to support the continued progression of the podiatric profession. He is also a Fellow of the American College of Foot and Ankle Surgeons and former program director of the Kingwood Medical Center Residency Program.
Personal Statement
I am honored to be considered for the Board of Directors with ABFAS. My commitment to leadership in our profession is driven by my desire to be a voice for my peers, maintain the integrity of certification, and negotiate concerns on your behalf. We must continue to advance our profession together as one voice.
As our profession continues to evolve, the board certification process must follow. My goal is not only to improve exam content but also to build communication between the Board and candidates during the application process. I intend to use my vast network of podiatric colleagues to be in tune with the suggestions of those who have or are seeking certification.
The past and current leadership did not sit idly by and allow outside forces deter from achieving their goals of making this organization the standard name in foot and ankle surgery. I believe I can continue to bring that same passion and dedication to our Board, helping to ensure a fair and quality certification process, along with serving to protect the public.